Midland, MI
In the middle of May, two dams failed near Midland, Michigan. Crisis Response sent several staff to work with Midland Evangelical Free Church to help rebuild homes and lives. The response from people in the surrounding community was wonderful.
Partnering with Midland Evangelical Free Church, the team and volunteers helped dozens of homeowners to clean up and start rebuilding their homes and shared the gospel message of hope and grace and forgiveness. The Crisis Response Team finished our full-time commitment to this response at the end of July and Midland EFC is continuing to minister to and develop relationships with impacted homeowners.
Beirut, Lebanon
On August 4th, two explosions rocked central Beirut, destroying much of the city's vital port facilities and severely damaging much of the surrounding area.
ReachGlobal Crisis Response is working with ReachGlobal MENA (Middle East and North Africa) missionaries who serve in the region and have partners in Beirut—including the Free Church of Lebanon. One of our partners shared the following:
"The explosion in Beirut impacted everyone in the city. Those we've spoken to have lost a friend, a family member, homes and businesses. By God's grace, none of our friends or partners died, but there are many injuries and significant damage to property. Hospitals are overrun with wounded and much of their equipment has been damaged."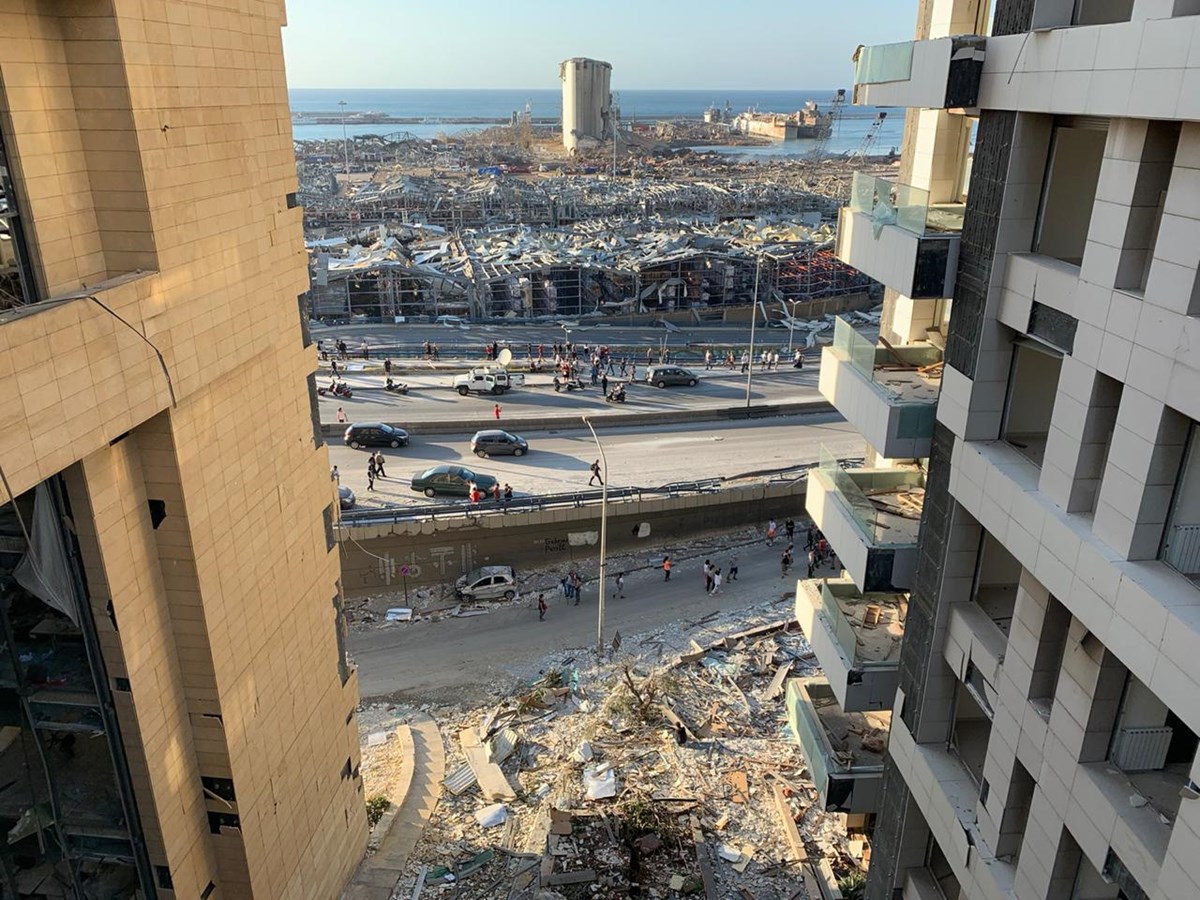 https://www.efca.org/beirut-lebanon-response
Covid-19
ReachGlobal Crisis Response developed the Trauma Care Basics training program for churches to help impacted people process trauma associated with crisis events. Initially, developed during our work with people impacted by floods, hurricanes, earthquakes and other natural disasters, the training has been updated to included trauma care related to Covid-19 and race relations.
We have trained several churches across the US and hundreds of individuals. I am also working with EFCA Latin America and Caribbean leadership to adapt the training program to their culture and needs.
The goal of the program is to minister to people impacted by crisis events. To build relationships, to share the gospel message and to help impacted individuals move from a victim to a survivor.
Houston, Texas
Hurricane Harvey struck Houston, TX in August 2017. ReachGlobal Crisis Response responded by setting up two sites in Houston to help rebuild homes and more importantly rebuild lives. Now after working on dozens and dozens of homes supported by thousands of volunteers one of our sites is closing and the Crisis Response Site Team will be moving to other locations.
But Why Do We Do What We Do?
Because after every crisis event, God creates a mission field. Impacted people ask "Why me? Why now? Why God?"
The mission of Crisis Response is to provide the answer to that question. When the normalcy of life is disrupted by crisis, people are open to the message of the gospel. The message of hope, of mercy and grace, of a forgiving God who sacrificed His son for us.
Through our many responses to crisis events we have seen God do wonders. We have seen people who never attended church, or who had no faith in organized religion receive the message of hope and forgiveness.
The reason we do what we do is to be able to share the message of the gospel with a fallen world. To be able to make disciples and see people's lives transformed.
What Can You Do?
ReachGlobal Crisis response has five ongoing crisis response sites in the US and several sites outside the US. You can help by:
Partnering with me – I need both prayer partners and financial partners
Serving – send a team. Our US sites are beginning to host small teams on site again to minister to impacted homeowners.
Taking Trauma Care Basics Training – see how you can use simple principles and concepts to help people in your community deal with trauma
Joining our team – if you have a heart for missions and the work of Crisis Response pray about joining us either full-time or part-time
Getting more involved with your local church.
"The harvest is plentiful, but the laborers are few; 38 therefore pray earnestly to the Lord of the harvest to send out laborers into his harvest."

Matthew 9:37-38