November 8, 2018 will always be remembered by the people who were living in the Paradise, CA area at that time. What started as a normal summer day suddenly changed. In just a few short hours, Paradise and the surrounding area was devastated by the Camp Fire.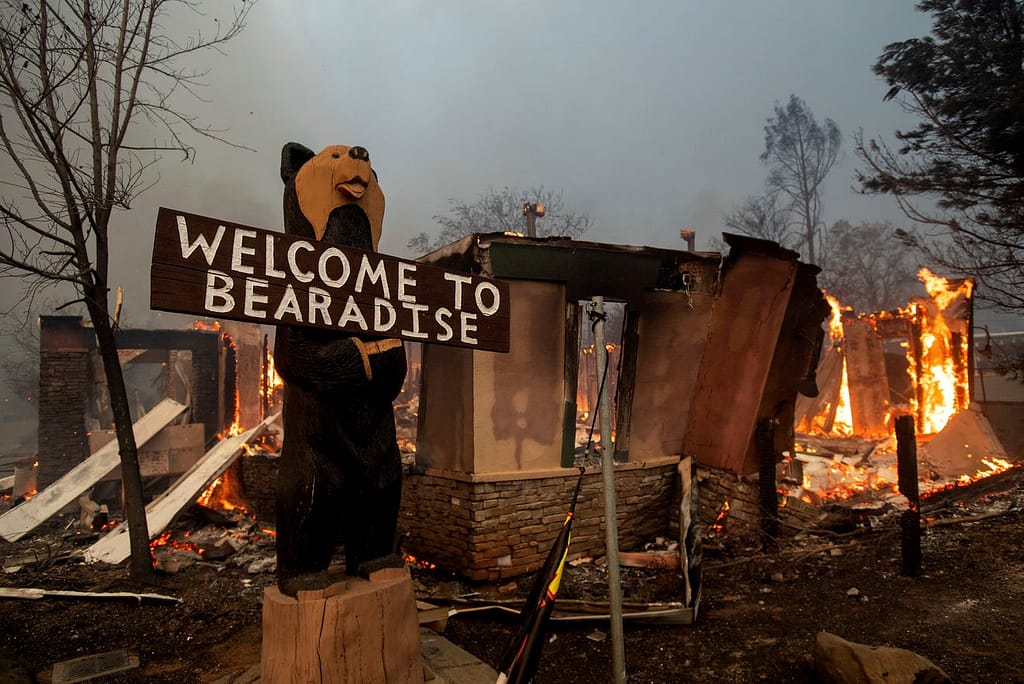 Paradise Evangelical Free Church
Our ministry responded and partnered with Paradise Evangelical Free Church to help rebuild the homes and lives of the people of Paradise, by sharing the love of Christ through word and deed. We help homeowners rebuild their homes to build relationships with them and to share the message of the gospel with them and their community.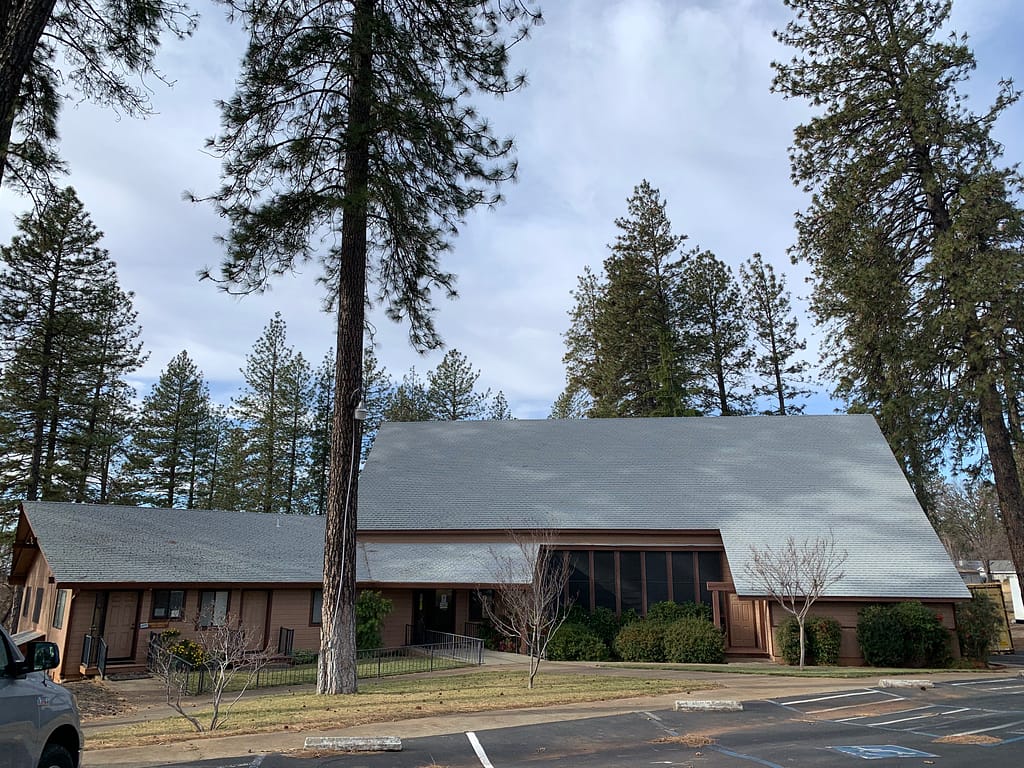 I made my first trip to Paradise, a few weeks ago with a team from my home church, Christ Community Church, Laguna Hills. During the week we worked at the home of one of the elders of the church. We had the opportunity during the week to meet and talk to people in his neighborhood, in local restaurants and stores, and at church.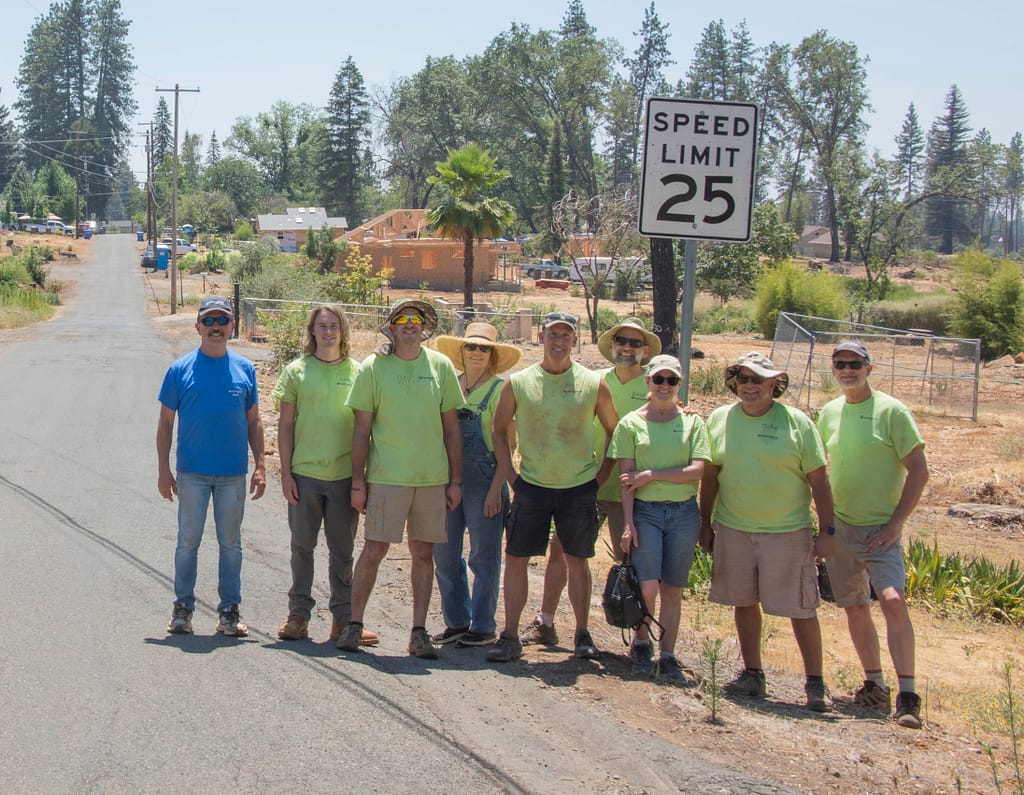 It is a challenging time for the community of Paradise. The population went from somewhere around 50,000 in the area to around 4,500 after the fire. The population is now around 8,000 and it will take many years for the town to recover. When you first drive into Paradise, you may be tempted to think, "it doesn't look that bad". But as you spend more time in the area, you notice all the vacant lots and even some burned out cars that have not been removed. The vacant lots provide a stark reminder of the homes that were lost and the thousands of lives which were so significantly impacted by the Camp Fire. There are also tree stumps everywhere. Thousands and thousands of tree stumps. Where before the fire, the area had been heavily forested, now there remains only a scattering of trees. In fact, over 1.5 million trees had to be cut down and removed from the area.
2015 and 2021
The two photos below of the same spot on Ingalls Road provide a vivid view of how the Camp Fire dramatically changed the town of Paradise.
During most of the week we were in Paradise, it was very smokey in the mornings. The Dixie Fire, burning just north and east of Paradise, provides an all too vivid reminder of the loss suffered by this community.
The heavy blanket of smoke provides an almost daily trigger, or memory of the Camp Fire, putting many people on edge and making everyone nervous. Yet, while you can see the dramatic impacts of the Camp Fire throughout Paradise, we also see God working in the community. People are eager to share their story. People need to heal emotionally, physically, intellectually, relationally, and most importantly spiritually.
Mission Field
As we have seen after every crisis, God has created a mission field in Paradise. People are rebuilding their homes, but they need Christ. They need the peace and hope that only God can offer. There are many ministry opportunities including helping rebuild homes, going on prayer walks to meet and pray with homeowners, helping with bible studies, participating in community events and more.
Christ Community Church served at the home of a Paradise Evangelical Free Church member and ministered to him and some of his neighbors. During the week, the Christ Community team heard difficult stories from homeowners and from church members who had escaped from the fire. It was a moving experience and made quite an impact on the team. Many people in Paradise still face a long road to healing and need your prayers.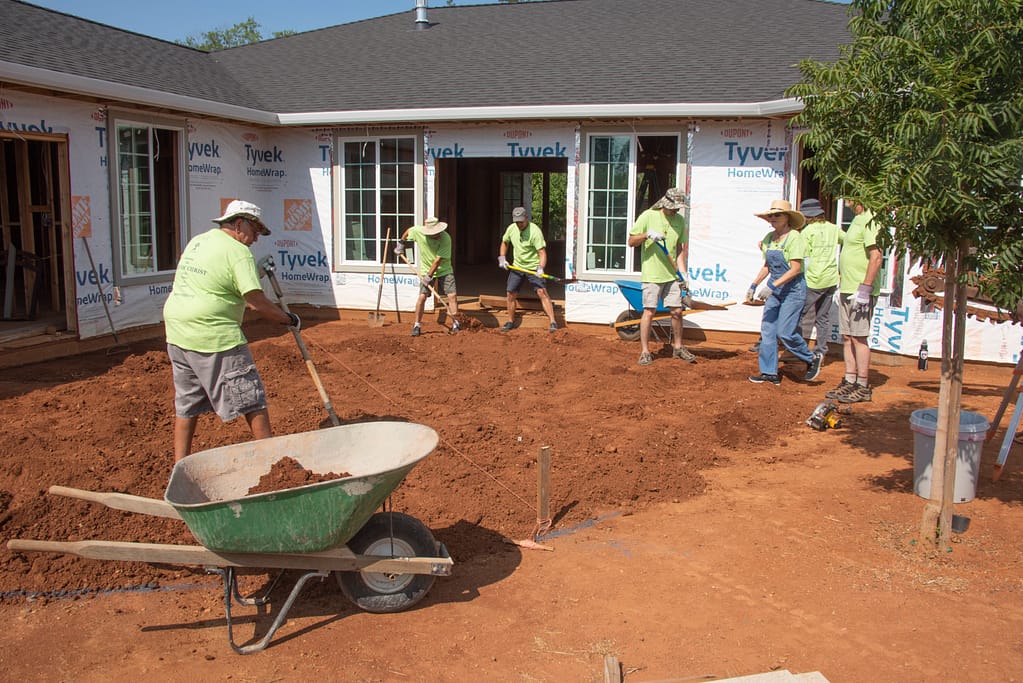 During the week we were in Paradise, the Paradise Evangelical Free Church held their first VBS since the fire. It was well attended, and they had several new families come. They also had several children come who had never been to church before. It was a great week sharing the gospel and building relationships with families. Then on the Sunday after VBS some family members of the kids came to church for the first time. Be praying for the message of the gospel to reach these families.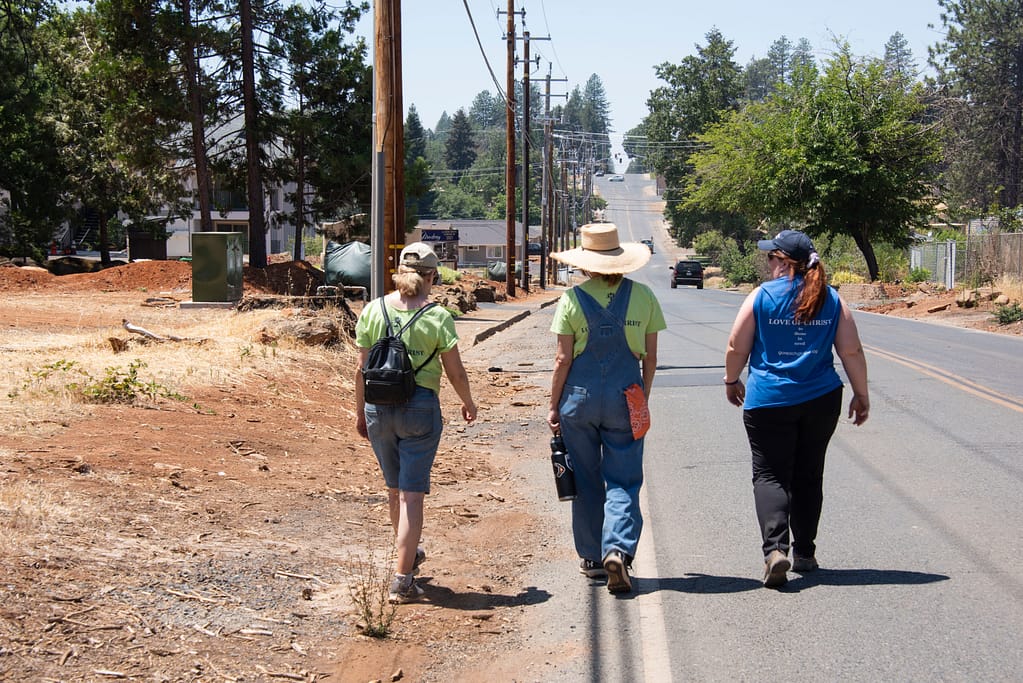 We Need Your Support
We need teams. Our ministry relies on volunteers coming to serve. Each team that serves has an opportunity to be the hands and feet of Christ, to show God's love for this community of image bearers.
Pray for:
Churches to send volunteers to serve
Additional staff for our ministry
The safety and health of our team and our volunteers
Wisdom and direction for our Lead Team
Impacted homeowners to hear the gospel message
Financial support from churches and individuals to enable us to serve effectively
I also need your prayer support. I have officially taken on the role of leading our training team to help churches prepare for crisis events. As part of my new role, as well as my continuing ministry advocacy role, I am going to be traveling a good bit more this fall. I will be traveling to churches to encourage them to send teams as well as visiting and serving at our sites and helping to lead training sessions at churches.
Let me know if you would like more information. I would love to get together and talk about how this ministry is impacting the lives of hurting people.